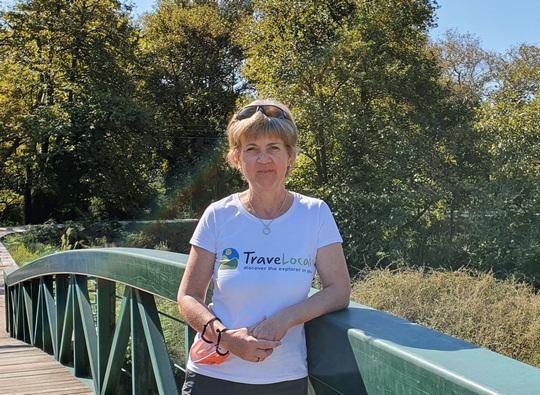 Hetty Schuppert
Managing Director, Owner , TraveLocal

While creating the packages for TraveLocal I realized that I have walked more than 10,000 km in our wonderful Greece.
I have unforgettable experiences and I have lived unique moments. I will not forget one winter, in a small village in Kefalonia when, while I was drinking coffee at a local cafe ready to climb Mount Ainos, an old lady approached me and put chocolates in my pockets. She believed that I would never reach the top without them. Or when the only truck passing through the Dimosari gorge, in Evia, stopped and took a tired hiker, .... me!
I started hiking in the 80's and since then hiking has changed a lot. My routes back then followed wrong maps that would end in olive groves or cliffs. For the last 10 years I have been walking with a GPS in hand and I have recorded all my hiking routes.
At TraveLocal you will find all the effort of all these years.
The best routes have been uploaded on "Active Nav" a specialized application just for YOU. With your 'smart phone' at hand, you will follow in my footsteps in the most beautiful paths that our country offers (I dare to say). Expand your horizon, relax your mind and find the explorer inside you. Explore Greece !